News — easter
Posted by Emily Ogle on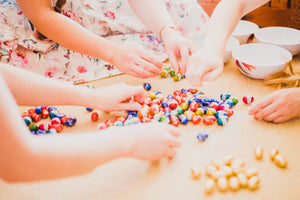 This Easter you can make even more of an event out of your celebration by decorating puzzles along with your Easter eggs. Original Hobby offers a variety of three-dimensional 
wooden puzzles
 that you can assemble and paint yourself! Each puzzle comes with a set of paints and pre-cut shapes that you piece together to create a model.
Posted by Emily Ogle on
Spring is often traditionally thought of as the season of growth, renewal, and rejuvenation, the time of year when increased daylight encourages plant life to "spring forth." As a follow-up to our previous post on winter-themed games, we've listed five spring-themed board games to brighten your tables, once again in order of overall ranking on BoardGameGeek.